Artifacts documenting self isolation during the COVID-19 pandemic.
On March 11, 2020, the World Health Organization (WHO) declared COVID-19 a pandemic. This has led many countries to encourage their citizens to stay at home, isolate, or go into quarantine to prevent widespread community transmission.
Being forced to stay home not only changes our relationship to each other, but also changes our relationships to our spaces. The Isolation Museum attempts to capture these changes by encouraging people to reflect on their spaces and to share their stories with each other.
Sharing these stories transforms our isolation into a source of contact and connection with one another.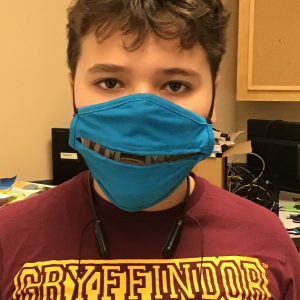 I watched the movie Venom during Covid 19. Watching movies was fun when we're stuck at home. I thought it would be cool to have…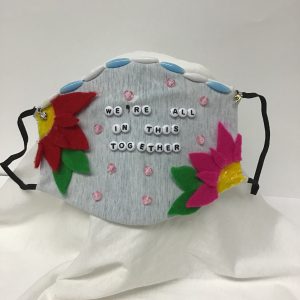 One thing I would like to share about my piece is the quote that I wrote which is "We're all in this together" because personally…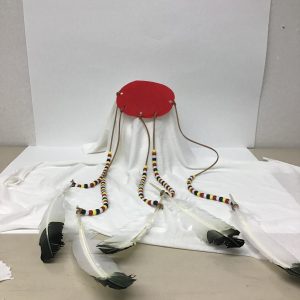 I am part First Nations so I made a First Nations mask. My mask is a piece of red felt with leather strips tied to…
Add your story to the Museum.
What item best represents your isolation experience during the COVID-19 pandemic? Add it and your story to the Isolation Museum.